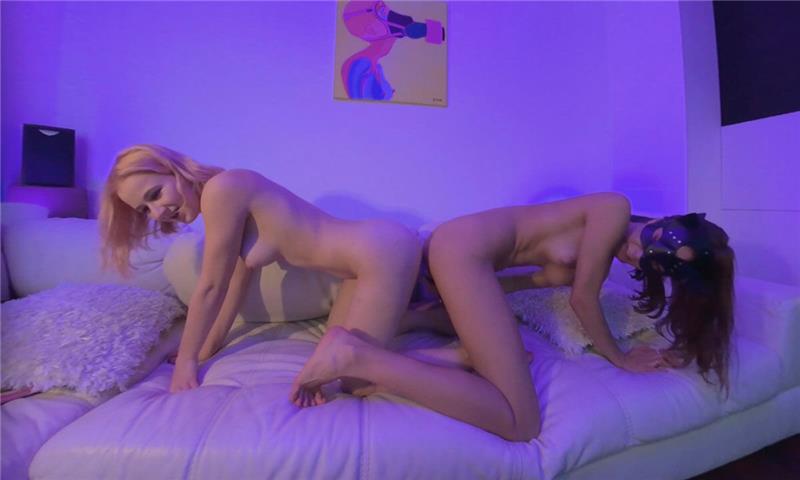 Size: 2.72 GiB | 00:21:07 | 5760x2880
Cast:
Studio: VRgoddess
A night with some wine and a vape pen to relax has these two babes feeling good and just hanging out. As they get closer and closer together, they start kissing and touching each other's bodies. Quickly their clothes come off. The two sit next to each other on the couch, legs spread, fingering each other's pussies while sharing the vape!
VR Porn Video "Aesthetic Blue Girls Night Dancing Vaping Drinking Champagne To Set Mood Lesbian Double Dildo Kama Sutra Miss Pussycat With Layla - Lesbian Fingering and Licking" from VRgoddess studio.
Unfortunately, the name of the actress was not indicated. If you know the name of the actress, please write this in the comment below the video.