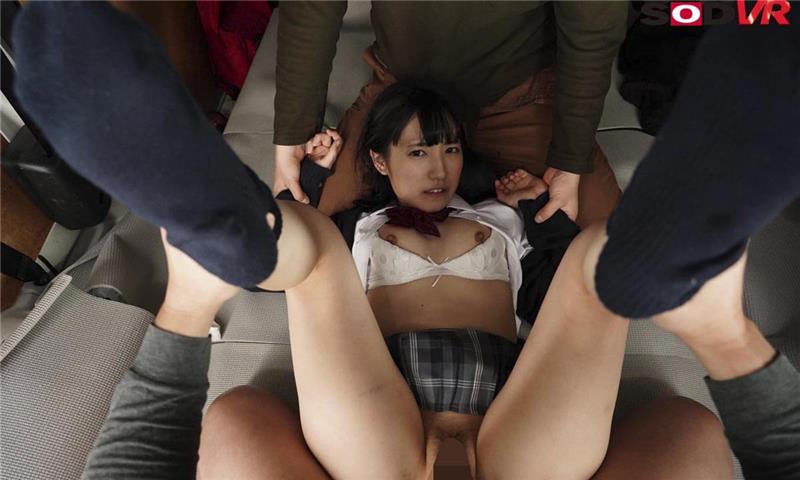 Size: 4.24 GiB | 00:50:45 | 4320x2160
Cast:
Studio: SodCreate
She has no idea what's coming to her. This cute little Japanese babe is just trying to get home after school, but you and your buddy have something else in mind for her. Wonder what's underneath that sweater? Want to get a peek at her panties? Well she's not gonna' get a choice in the matter, and best of all her body is yours to do whatever you want to, making her the center of a HOT MFM threesome that'll see her begging you to stop.
VR Porn Video "Chasing a Schoolgirl" from SodCreate studio.
Unfortunately, the name of the actress was not indicated. If you know the name of the actress, please write this in the comment below the video.